Agent recruitment
Founded in 1995, Shanghai STEP Electric Corporation is the enterprise backed by the state, has been awarded as National High-Tech Enterprise, National Innovative Enterprise. In 2010, STEP was listed on the Shenzhen Stock Exchange as an A-share with abbreviation as Xinshida, and stock code as 002527.
In order to better expand the market and share the opportunity of domestic substitution with more dealers and integrators, STEP will start the partner recruitment activities for the company's motion control, VFD and robot products from now on.
■ Channel recruitment scope
(1) Recruiting area: nationwide at the provincial level, provincial capital cities, municipalities directly under the central government and subordinate prefecture-level cities.
(2) Industry scope: dealers and system integrators engaged in automation and robotics products, services, and technology promotion.
(3) Recruitment of authorized products:
Variable frenquency drive
Motion control (PAC + servo)
Robot (six-axis + SCARA)
Elevator electrical integrated solutions (only in the use of the elevator service market)
(1) First-line domestic automation brand reputation.
(2) Perfect customer reporting management system and channel promotion system.
(3) Joint channels for market activities and share market traffic with channels.
(4) Provide buyer's credit or financial lease to high quality channels.
(5) STEP provides technical training to each channel in regular shifts to reduce the cost of technical upbringing of enterprises.
(6) Certified engineers and market activities enjoy rebate policy.
You can fill out the form below to request a specific channel program from us!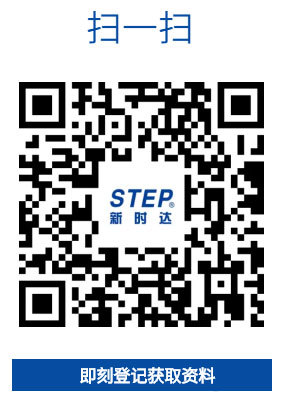 (1) Variable frenquency drive

EP6/ET6/EH6 intelligent flexible drive
■ Constant power, constant torque variable frequency drive, supporting STO function
■ High motor adaptability, no commissioning
■ Clear bus standards and room for expansion
■ Highly accurate position loop control
■ EMC/EMI control capability
■ Vector control of motor open loop/closed loop

AS180 General-purpose inverter
■ High motor adaptability, no commissioning
■ PCB thickening coating, effective isolation of water vapor dust, extend the life of the Variable frenquency drive
■ Compact size, optional LCD operator
■ First-line luxury configuration of core devices to enhance product stability
■ Using the latest I/F constant current control special algorithm, the failure rate is greatly reduced

Ω6 Series Servo
■ Debug-free, powerful, out-of-the-box performance
■ Speed loop bandwidth 3.5KHZ, current loop refresh frequency 1MHZ
■ EtherCAT bus synchronization jitter <1us
■ 115% continuous load operation, 350% instantaneous overload
■ WiFi wireless connection
■ Double gantry drive, high-speed probe, flying shot
■ Support rotary, linear and DDR motors

SC Series Controller
■ Codesys platform with EtherCAT bus and multi-pulse control
■ Platform-based, modular and easily scalable
■ Short cycle time, high accuracy
■ Rich algorithm, process package integration

Six-axis industrial robots
■ Product load covers 3-165 kg, working range arm span 500 mm ~ 2580 mm
■ Adopt high precision servo motor and reducer, high repeat positioning accuracy and long life
■ Model-based dynamics self-tuning control algorithm to ensure high-speed operation and smooth path
■ Fully independent control system, can realize rapid customization function, support user secondary development
■ A variety of advanced application function packages, easy to use, to meet the needs of welding, palletizing, bending, handling, assembly and other applications

SCARA Robot
■ Repeat positioning accuracy ±0.01mm
■ Track following, end vibration suppression
■ AR language, offline teaching, PC debugging
■ Complete products, from 3KG-50KG load
■ Additional auxiliary axes are available
Finally, we look forward to cooperating with you, and let's work together to promote China's manufacturing to occupy a larger space in the global high-end value industry chain.